Our Offerings
Receive lasting results from knowledgeable, highly skilled therapists and experience enhanced relaxation with complimentary aromatherapy. Only the finest active, therapeutic grade skin care products are used, and massage oils, lotions and creams.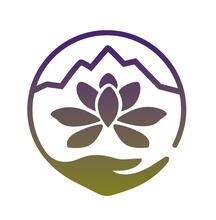 Paulette S.
If you are looking for a wonderful massage or skin care experience, look no further! They have created a comfortable and therapeutic environment at their Golden studio. They have caring, skilled and knowledgeable practitioners with decades of experience. I give Health at Hand my highest recommendation!
Accolades & Associations
Discover what makes Health at Hand unique and why we were voted Golden's Best of the Best Holistic Med Spa 2022! We delight in the opportunity to partner with you to help you meet your health and wellness goals.
Celebrating Over 20 Years in Business
At Health at Hand Bodywork & Esthetics, we offer the highest quality, advanced bodywork and skincare treatments, at a fantastic value. We provide a friendly nurturing environment, a unique mix of services, and top quality products to deliver exquisite service to our clients. With over 20 years of experience, our knowledgeable staff delight in the opportunity to accommodate your individual needs. You will have a truly enjoyable experience in our relaxing, private setting in beautiful downtown Golden, Colorado.
Our Location
Convenient, Comfortable Location with Free Parking on site! Visit the most comfortable massage table in Golden, Colorado, and enjoy the ease of a peaceful, nurturing setting.
Our Mission
Empower our clients with holistic services, essential knowledge, and trusted products to lead healthy and balanced lives filled with vitality.