A holistic approach to skin care
We will listen carefully to your concerns and requests and always customize each treatment to fit your specific skin needs, goals and lifestyle.  We pride ourselves in offering a holistic approach to skin health….utilizing advanced, results-oriented treatments, high-grade therapeutic products, in a positive and nurturing environment.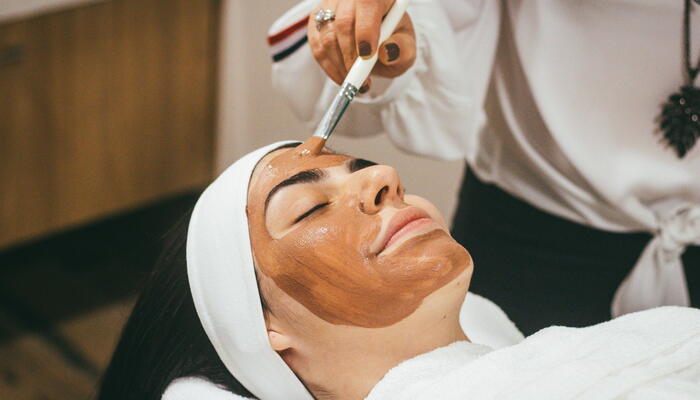 Facial Treatments
Our skin care clinic offers a variety of facial treatment services to help clients achieve healthy and radiant skin. Our trained estheticians use high-quality products and state-of-the-art equipment to provide customized treatments that cater to each client's unique skin type and concerns.
Health at Hand Signature Facial
The blending of Skincare + Therapeutic Massage ~ Holistically formulated to meet your unique individual skin, body and spirits' needs. This deluxe treatment uses pure, active ingredients and will leave your skin feeling invigorated, healthy and hydrated. Deepening your healing experience, this treatment includes a unique combination of healing massage modalities of the head, neck and face.
New Client Facial Special
This initial appointment with include a thorough skin analysis/consultation. We pride ourselves in offering a holistic approach to skin health….utilizing advanced, results-oriented treatments, high-grade therapeutic products, in a positive and nurturing environment. Please enjoy 20% off your first Health at Hand Signature Facial. *New Skincare Clients Only*
Upgrades available, please inquire with any questions.
Teen Facial Treatment
This is a great treatment to introduce good skin care to your teen. We consider all the factors of teen skin & a growing body. Education is paramount and we seek to help teens understand daily routine and lifestyle to better care for their skin. Nourish, and balance! Extractions included. *If a more clinical approach for moderate to severe acne prone clients in needed, recommendations will be made at time of service.
Sensitive Skin Facial
Experience gentle resurfacing and restoration for delicate and sensitized skin. At Health at hand we use only pure, clean, therapeutic grade products to care for our sensitive or reactive clients encouraging skin immunity and a healthy skin barrier. Let the beauty of your skin shine through with this naturally nourishing treatment, without worrying about aggravating your sensitive skin.
O2 Oxygeneo Facial
RESULTS!!! OxyGeneo 3-in-1 Super Facial system delivers 3 essential treatments simultaneously. It offers these key benefits- Improved skin tone and texture, tissue oxygenation generation from within, greater cellular metabolism, improved moisture retention, optimal absorption of key advanced active nutrients – visible results from the first treatment. Choose from: Revive Age Reversal, Illuminating Vit. C, Green Tea Detoxifying, or the Charcoal Clarifying Treatments!
Dermaplane + Facial
Dermaplaning is a noninvasive, painless procedure in which surface dead skin cells are manually scraped away. All skin types can benefit from this procedure.
Results are immediately visible, and the skin is left looking smooth, supple and fresh. We combine this favorite treatment with a hydrating, nourishing facial customized just for YOU!
Health at Hand is the exclusive AviClear provider in Golden.
AviClear a revolutionary acne treatment.
AviClear™ is an effective solution for treating acne, which is the most common dermatological skin condition affecting more than 50 million individuals. It is a safe and prescription-free laser treatment that can be used on all skin types and tones. AviClear can clear up acne without the need for drugs and can provide long-lasting results in just three 30-minute treatment sessions, with minimal risk of side effects.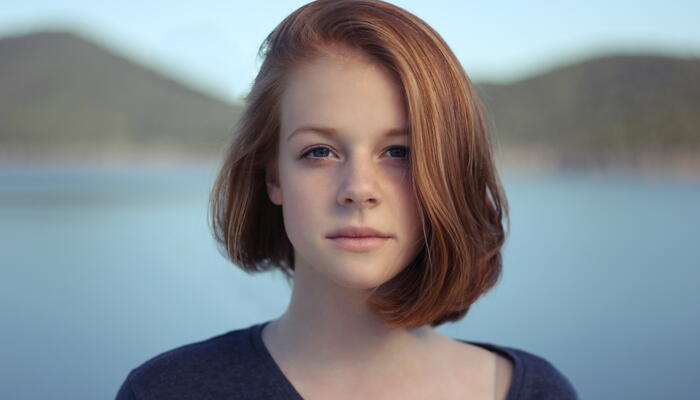 Specialty Treatments
Our services range from deep-cleansing facials to anti-aging treatments, and include options such as chemical peels. Our goal is to help our clients look and feel their best, and our specialty treatments are designed to promote rejuvenation, and overall skin health.
Microneedling - Collagen Induction Therapy with Stem Cells
Microneedling is a process that rejuvenates the skin by stimulating your natural production of collagen: the protein that makes young skin firm and smooth. This treatment reduces scars caused by burns, acne, or surgery. It reduces the appearance of stretch marks, fine lines, and deep wrinkles, and also helps tighten loose skin.
Pumpkin Bright Treatment – Firming/Brightening
Age Later. Indulge in this season's Real Refining duo of pumpkin enzymes and retinol. Appearance of fine lines and wrinkles diminish as well as slowing the natural aging process with phytonutrient rich botanicals and anti-glycation benefits. unwanted age spots and sun-damage are suppressed for a brighter, more even skin tone. Next generation peptides are infused with a vitamin C triple complex encouraging a healthy collagen production and additional protection against environmental assault.
Custom Peel
Chemical Peels are a safe and a results driven approach for many skin care concerns. Our next-generation precise peeling formulations have healing agents built in to accelerate healing and results. Custom Peels are excellent for reducing fine lines and wrinkles -boosting collagen and elastin production, diminishing and healing acne lesions, improving skin tone and texture, fading hyper pigmentation from sun exposure and acne scarring. Best results are experienced with a series of peels. We recommend a series of 4-6 peels with one scheduled every 2-3 weeks depending on clients goals.
45 min | $100.00
Thermo-Clear
The one-of-a-kind Thermo-Lo system uses cutting-edge technology to effectively treat a wide variety of skin problems – everything from skin tags and spider veins to acne and unwanted hair – without pain, scarring, or downtime. The Thermo-Lo simply uses a fine needle and an electric current to dehydrate the problem area, causing the body to exfoliate the resulting dry skin over the next few days, often permanently solving the problem. Treatments are quick and painless – most patients only feel a slight heat sensation that can be desensitized with an over-the-counter topical anesthetic. Indications for treatments: Acne Lesions, Skin Tags, Hair Removal, Spider Veins, Cherry Hemangioma, Milia, Sun Spots, Sebaceous Hyperplasia, and Cholesterol Deposits. 
30 min - Prices Vary - Contact Us
Hydrating / Restorative Treatment
Quench skin's thirst with the Real Results of hyaluronic acid and replenishing colloidal minerals. Skin is detoxed from daily impurities engaging in a bath of vitamin C, and exfoliating enzymes for smoother, supple skin. Superfood antioxidants replenish depleted skin nutrients while reducing inflammation and brightening skin for the ultimate in a skin hydration experience!
60min | $100
Clarifying Treatment- Acne or Oily Skin
Redefine skin's appearance with Real Results acne fighters of salicylic acid and microbiome balancing topical probiotics. Tightening marine extracts calm skin while brightening hexylresorcinol and vitamin C target unwanted skin redness and inflammation. Skin is visibly brighter and vibrant with a clearer complexion. Includes extractions.
75min | $110
Our clients say it best...
Health at Hand brings both clinical expertise and intuition into every massage session. Their dedication to making sure that their clients receive the best care possible is evident in every aspect of her business. I cannot recommend them highly enough!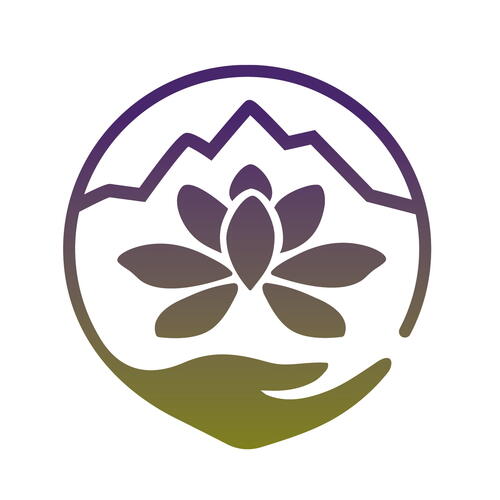 Cynthia H.
Health at Hand Customer
I have been facing hormonal changes and trying to combat years sun damage. The results were being in my late 30's with acne AND aging concerns. They have worked so hard to address my concerns and customize all treatments to my needs. Over the years they have become a trusted partner in my overall health journey.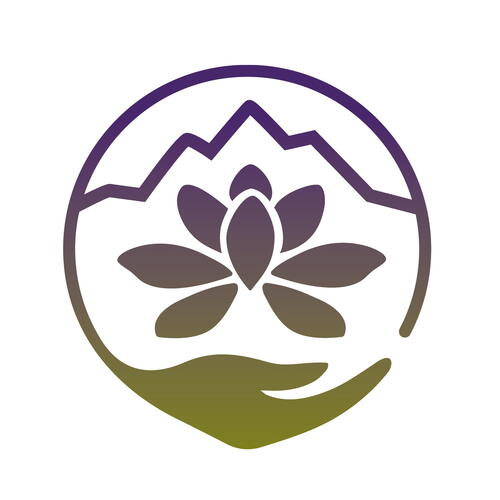 Veronica B.
Health at Hand Customer
An incredible esthetician, they truly care about their clients and go out of the way to make sure that you have an amazing experience under their care. I always feel so relaxed and pampered after every treatment. Very knowledgeable and always take the time to answer any questions and address any concerns you may have. I highly recommend!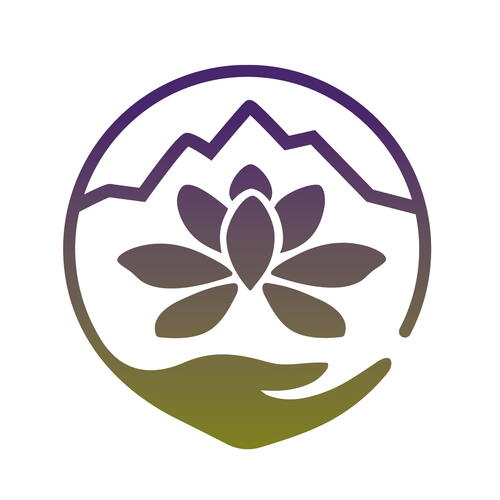 Elisa A.
Health at Hand Customer
Our Location
Convenient, Comfortable Location with Free Parking on site! Visit the most comfortable massage table in Golden, Colorado, and enjoy the ease of a peaceful, nurturing setting.
Our Offerings
Receive lasting results from knowledgeable, highly skilled therapists and experience enhanced relaxation with complimentary aromatherapy. Only the finest active, therapeutic grade skin care products are used, and massage oils, lotions and creams