Traditional Integrative Massage
A specific and integrative approach utilizing a variety of rehabilitative, body mobilization, shiatsu pressure points working with the meridian system, cranial sacral therapy, and stretching and myofascial techniques. After consultation, our therapists will customize a treatment to meet your body where it is at that day.
Hot Stone Massage
Hot Stones have been used for thousands of years in many cultures as a tool for healing. We use hot stones as an extension of our hands while maintaining sensitivity of touch to enhance our bodywork. The heat from the stones penetrates deep to increase circulation, remove toxins, clears negativity and promote deep relaxation. This beautiful and balancing therapy is great for those cold winter days in the mountains or any season.
Ashiatsu Massage
Ashiatsu is an ancient form of barefoot massage with a truly western spin. With the feet, the therapist applies deep, flowing compression strokes to the body while using bars mounted from the ceiling for support and balance. This has been called the deepest, most luxurious massage on the planet. Ashiatsu is excellent for athletes, larger clients, those with lower back, shoulder, hip pain, or simply for someone looking to try something new and different.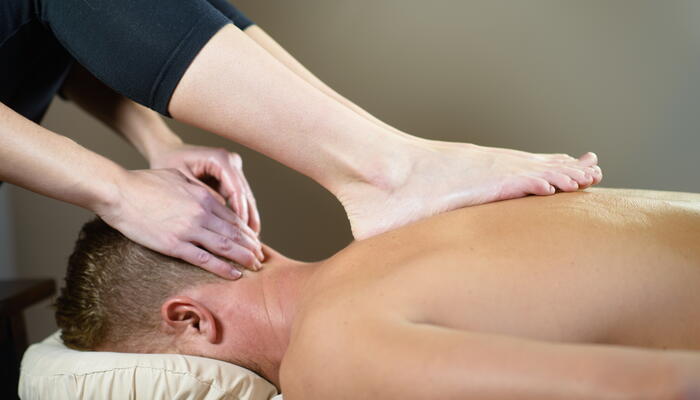 Book an Ashiatsu Massage
An ancient form of barefoot massage.
Craniosacral Therapy
Craniosacral therapy (CST) is a gentle type of bodywork that relieves compression in the bones of the head, sacrum (a triangular bone in the lower back), and spinal column. CST is noninvasive. It uses gentle pressure on the head, neck, and back to relieve the stress and pain caused by compression. It can, as a result, help to treat a number of conditions including: headaches, back and neck pain, scar tissue from injury, and many other dysfunctions of the head, neck and spine. Laura is Upledger Institute Trained and Certified.
Our clients say it best...
I have been fortunate to go to Health at Hand, for over 10 years. As I have gotten older, my massage therapist has worked with my body to accommodate injuries, asymmetry, and an aging body. The space is beautiful & comfortable, they care for their clients with a personal touch. You will NOT be disappointed booking an appointment.
K Adelgais
Health at Hand Customer
I've been receiving massages here for many years. The studio is meticulously cleaned & exudes an atmosphere of calm and serenity. They listen to my needs & never fail to help me maintain my health or to recover from my inevitable injuries due to my active lifestyle. Kind & caring they spread healing and comfort to our community.
Linda G.
Health at Hand Customer
Health at Hand offers a great, therapeutic massage experience. Their amazing professionals are proficient in several disciplines from deep tissue to ashiatsu to cranial sacral. They even have an infrared sauna that they make available to clients. I feel great. A beautiful, serene space that feels like a sanctuary. Highly highly recommend.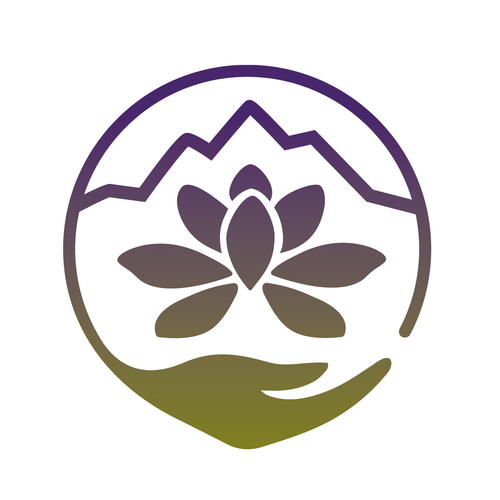 Curtis M.
Health at Hand Customer
Did you know massage offers physiological benefits?
Enjoy and benefit from the hundreds of physiological benefits of professional massage therapy. A partial list of the benefits of massage are: Reduced muscle tension and pain, improved circulation, reduction of stress hormones, lowered blood pressure, and increased joint flexibility, to name a few. It has also been proven to stimulate and boost the immune system! And if that's not enough… It can also enhance athletic performance and help prevent injury, and even alleviate headaches! That's just a start. Treat yourself the gift of healing touch - today.
Our Location
Convenient, Comfortable Location with Free Parking on site! Visit the most comfortable massage table in Golden, Colorado, and enjoy the ease of a peaceful, nurturing setting.
Our Mission
Empower our clients with holistic services, essential knowledge, and trusted products to lead healthy and balanced lives filled with vitality.